Amen Ptah's Plumbing
Amen Ptah's Plumbing services range from bathroom and kitchen remodeling to water line and drain installation...
(206) 251-5875
amenptahsplumbing@gmail.com
P.O. Box 5808 Lynnwood, WA 98046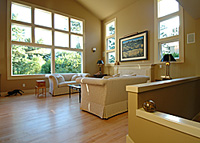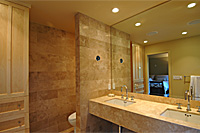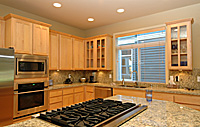 Amen Ptah has been doing business in Seattle since in 1984. He works in Lynnwood, Bothell, Edmonds, Shoreline, Woodway and Ballard all the way to South Seattle, Kirkland and Redmond. He delivers the highest standards of workmanship and customer service.
For thirty years, his skill, work ethic and integrity earned him many friends and devoted clients. The list of referals is long and it is available upon request. The following testimonials are indicative of Amen's high standards of quality and customer service.
Testimonials
"Dear Amen,
We want to let you know how happy we are with the plumbing work you did in our newly remodeled basement!
We appreciated your knowledge, honesty, recommendations and follow-through. You listened to our needs, came up with a workable plan to redesign the plumbing to make our space more visually pleasing and functional. You did what you said you would and with the schedule we needed, timing your work to dovetail with that of our contractor. We appreciated your thoroughness and attention to detail. We found you easy to work with and interested in listening to our concerns and how to resolve them. You even returned to help with an unforeseen problem, interrupting your routine to resolve our immediate need. You were thorough on your follow through of the project to the very end.
The final outcome is marvelous, and although plumbing is not usually a "noticeable" part of a project, we certainly note your great accomplishment. We would have no hesitation recommending you to others. It is obvious you have pride in your work! Thank you.
Sincerely,"
Paula Cipolla & Steven Albright, D.S.S.
January 27, 2001
Seattle, WA.
"I am extremely pleased with Amen's professionalism and high quality work. We had a complex job and he was able to meet tight deadlines while working efficiently with a number of contractors and designers. Amen Plumbing did a terrific job and the house looks great because of his quality work."
Joe Seppen,
August, 2004 Madrona, WA.